Your basic data for the preparation of an offer
Our goal is to develop individual solutions for our customers - tailored to their needs.
At the beginning there is the collection of all relevant information.
This is the basis for a requirements analysis with a first approach and a proposal for a layout.
Our systems are individually tailored to your needs, so we have to learn more about your individual requirements first and need your corresponding basic data.
For some of our products you will find questionnaires below which you can use for this purpose.
You are welcome to use our contact form.
We need the following information:
Product dimensions and specifications
Stacking dimensions
Capacity
Performance
Available space in the building
Building height
Please write us
Right here:
Here you have the opportunity to download a questionary for the basic data, which are necessary for a quotation.
Please fill in the questionnaire as far as possible and send them back to us.
A layout of the factory and a cross section of the building with some dimensions and the available floor space would be very helpful for planning.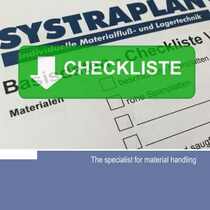 Storage Systems in General
With this list, you are right when it comes to storage technology. Whether surface storage systems or high-bay warehouses, order picking of parts and / or batch transport. With the developed Systraplan storage systems both, stacks and single panels are moved.
>>> Russian
>>> French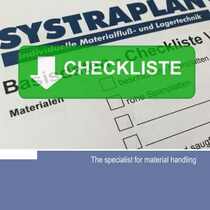 VOLKSLAGER Panel Storage System
This concept is interesting for factories who have invested in area storage systems because of reasons of economy. With nearly the same price, the advantages of high bay storage systems are clearly convincing, if compared to area storage.
>>> Russian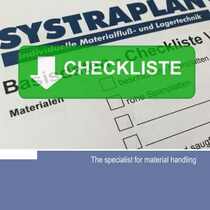 Sorting Systems
Increasing number of versions in combination with 1-piece production at the same time require an optimization of the material flow in the furniture industry to allow an even more efficient use of the processing machines and materials.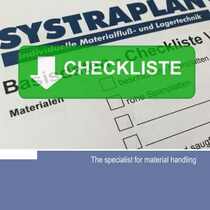 Automatic Tread Booking Systems
Automatic booker loading devices are well known and used in the tire industry for quality assurance of treads and tires as well as for rationalisation.
Tire quality depends on the correct transport and storage of the initial products.
Do you need assistance in filling out the form?
We are happy to help!