Natural stone and granite storage
Increase of Procuctivity by Automatic Storage System
Systraplan could also convince abroad with its automatic storage and retrieval system for handling natural stones. Not only in the Netherlands and Ireland, but also in Lakewood, USA, an automated warehouse for granite slabs could be put into operation.
The automated warehouse not only connects the operational processing machines such as saws, edge polishing and CNC processing machines but also contributes to a high efficiency compared to conventional picking methods. Lechner AG in Rothenburg ob der Tauber has also decided to use an automatic storage system by Systraplan.
Knowledge and skill gained through many years have given proof that this storage system, which provides the machining elements with material, is extremely reasonable and effective when it comes to the production of granite worktops.
Video:
Video-Download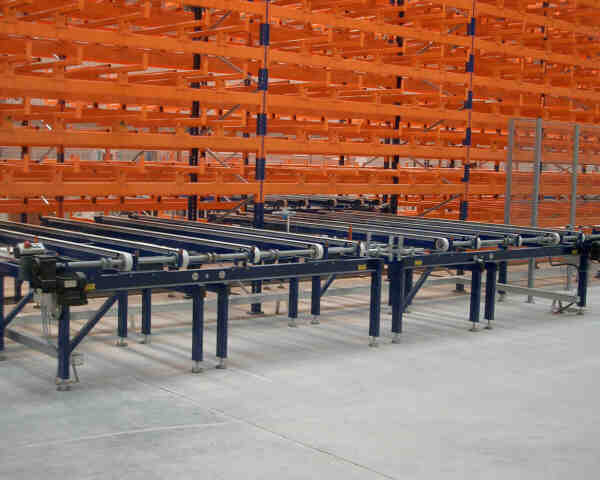 The storage and sorting system in granite slab production
Specific Internal Transport

This storage system enables a flexible placing of slabs as well as already machined worktops placed to and released from stock. Processed boards are placed into stock between the single machining intervals and are then released from stock newly arranged in groups.

Due to the target-orientated internal transport and newly arranged material groups in accordance to the production steps to follow, an extremely high working load of the machining units, operating in multiple shifts, is gained, which results in a very high productivity.

By combining parts which are to be machined by similar production steps, set-up times can be minimised and the operational capacitiy can be increased.

Advantages of SYSTRAPLAN storage system

High capacity in spite of less floor space
Absolute encoder in all measuring systems
Servo drives require no main brakes (minimisation of mechanical wear)
Direct access on every single granite slab
Carefully transport of the granite slabs (no damages of the surfaces)
Saving of energy due to servos with regenerative power supply units
Flexible system; extension of the rack-system very easily to realise

Storage and Control Program

With the Systraplan storage system comes the 3Tec storage and control program, which can be operated under the Microsoft operating system Windows XP. The program code was generated with the 32-bit Delphi development kit.

This guarantees that today's and tomorrows requirements will be met also in future in respect of system design, flexibility and links to standard systems and standard software.
Full-Service Fabricator and Installer

Benchmark is a full-service fabricator and installer of premium kitchen and bath countertops, tub- and shower-surrounds, architectural surfaces and tabletops for residential and commercial applications.

The products are primarily made of Corian® Solid Surfaces, Granite, Marble and Zodiaq® Quartz Surfaces. Upon request, Benchmark also can fabricate and install surfacing projects from other brands of solid surface or engineered stone.


State-of-the-art Processes in Production

Benchmark maintains two manufacturing facilities in Central New Jersey -- a solid surface fabrication shop in Lakewood and a granite plant in Howell.

Both facilities serve customers in the Mid Atlantic Region of New Jersey, New York and Pennsylvania, plus Delaware and Virginia. The strength of the company comes from its 90 employees, their shared strategic vision and dedication to total customer satisfaction.


Quality, Innovation and Customer Care

Combining experience that spans three decades with state-of-the art technology and precision craftsmanship, Benchmark continues to set the standard for quality, innovation and customer care in the solid surface and stone surfacing industry.

Benchmark stays ahead of the curve in the surfacing industry by reinvesting in technological improvements and engaging state-of-the-art processes in production. This enables to offer quality products at an affordable price.
References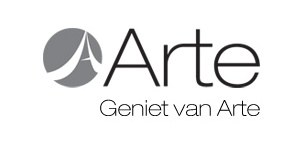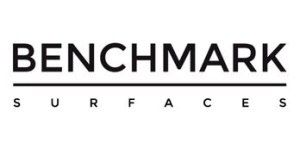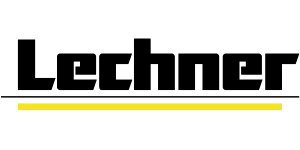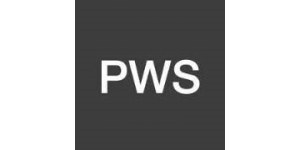 High bay storage for natural stone
We are developing solutions today for your future needs
Let us know your individual requirements.
We will work out a concept tailored to your needs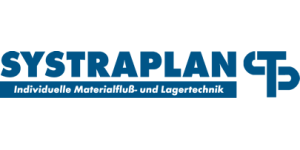 Components
Details about
Energy Recovery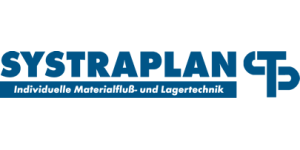 WMS
Details about our
Warehouse Management Software