HIGH BAY RACK SERVE CARRIER
Increase in quality and a wider range of varieties through fully automated high bay storage and retrieval systems
SYSTRAPLAN's individual and tailor-made systems are well known, especially in the wood and panel industry.

Through the intelligent combination of lifting platform (access to a single panel) and stacking platform (transport of entire stacks), the storage and retrieval machines offer optimal characteristics for effective and space-saving storage.

Systraplan, specialist for storage technology of panel material, can look back on a long tradition in the development of possible machines in the panel industry.
The experience SYSTRAPLAN has gained over the years with the production of this equipment has been incorporated.
Technical design which makes the difference
Direct order picking on the rack serve carrier

With this high bay storage system, which was developed by Systraplan , stacks as well as single boards are moved. Among the transport of stacks and single boards the commissioning is directly proceeded in the high bay storage system.
Therefore, an additional area for commissioning is not necessary. Remaining quantities simply stay in stock. This saves time, space, energy and extra appropriation for commissioning.

Damage-free handling

One of the most important advantages is the damage-free handling of the derived products. Within short time the sensitive boards are appropriately prepared for the resale. By doing so the automatic high bay storage system operates continuously at a comparatively high speed. It just takes a quarter of an hour to build a consignment of 15 different boards.

Direct connection to production

A direct connection of this storage technology to producing machines, i. e. saws, are already standard and proved to be very advantageous.
Handling of a wide range of different loads and dimensions

Whole stacks are taken over and are assigned to a storing place by the high bay storage system. Later the telescopic-suction arms remove single boards from the stack for order commissioning. The load suspension means are prepared and constructed for boards with most different dimensions.
The dimensions vary from 2,800 mm to 5,800 mm in length and 400 mm to 2,500 in width. The high bay storage systems must be able to store stripe materials multiply deep in order to achieve a most possible high filling ratio or complete occupancy. The maximum stack weight can achieve up to 5 tons.

Separate working lifting platforms

SYSTRAPLAN has developed a rack serve carrier which obtains a considerably higher performance with two independent working lifting platforms. In comparison to conventional rack serve carriers this system works with two lifting platforms which can be controlled independently. Each platform is equipped with own lifting drives and load suspension devices, which can work to both sides of the aisle. Due to the independent working from each other a 20 % higher output in comparison to conventional systems can be achieved.
Applications
Our concept for a economic high bay storage system
This concept is interesting for factories who have invested in area storage systems because of reasons of economy. With nearly the same price, the advantages of high bay storage systems are clearly convincing, if compared to area storage.
In the meantime, many customers have decided for the storage system. The new SYSTRAPLAN rack serve carrier can easily be operated and is nevertheless efficient. If compared to area storage, performance is improved thanks to faster access to the individual types of boards on the rack.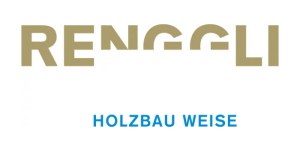 Renggli
Storage system as heart of a modern production for timber building systems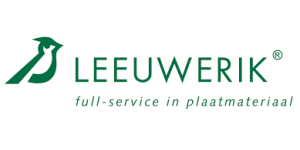 Leeuwerik
Fully automated picking system for wood-based panels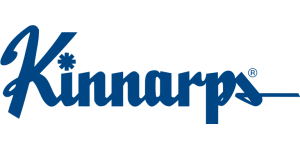 Logo Kinnarps
VOLKSLAGER efficiency enhancement by material flow optimisation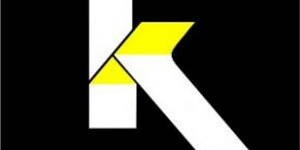 Logo Erwin Krüger KG
In Berlin they place great emphasis on scratch-free coatings
Reasons for a SYSTRAPLAN high-bay storage system
Automated warehousing

Men less operation of the Systraplan system. Nightshifts also possible.
Full automatic in and outfeed of stacks and single boards. Rainbow stacks can be built or destacked.
Year to year savings of labor and costs for the fork lift trucks.
The storage and conveyor system does cause no damages to the transported goods compared with forklifts.
The storage system can work independent, in case of a 2 level buffing stations for infeed and outfeed. No waiting time for the storage system and for the connected production machines.

Speed of the system

Schnelles System, weil keine Zeit verschwendet wird. Das System nutzt immer den optimalen Weg
Schnelles System, weil das RFZ Zugang zu jedem einzelnen Stapel hat, ohne das erst zahlreiche andere Stapel vorher bewegt werden müssen
Um die Zykluszeiten zu minimieren, werden die Fahr- und Hubbewegungen simultan ausgeführt
Schnelles System, weil das RFZ nach beiden Seiten des Ganges arbeiten kann, ohne wie bei einem Schmalgangstapler an das Ende der Gasse fahren zu müssen, um die Gabel auf die andere Seite zu schwenken.
Die Auslagerung nach dem FIFO Prinzip (first in – first out) kann in optimaler Weise realisiert werden - wenn es denn gewünscht wird
Optimal use of space

Use of the hall height, high storage density and instant availability.
Optimal use of the space because of the better height with the racks and because of the very tight and exact placed goods.
Self supporting rack structure avoiding forces to existing workshop roofs and walls.
Rack design is based on standard hot-rolled steel profiles.

Many years of expertise

Experienced system which has been built several times and which is working without problems at many places. Complete system including the warehouse administration out of one experienced Hand.

10 years and more with min. maintenance costs. Little wear because of the driving on rails.
Very low energy consumption because of installed energy-back-feeding-modules
A menu-guided control system is used to control and manage the rack storage system making it safe and easy for the operator to run the storage processes.
Permanent stock control by the warehouse administration. Access true the network from the office without additional license. Flexible warehouse management software in combination with a PLC control system.
The system is equipped with a modem to serve the program from Germany in case of problems.
Additional interesting information
Fire protection & sprinkler system

The fire protection equipment must be designed in accordance with local regulations and coordinated with the local authorities. The regulations vary greatly from site to site, so that there is no typical fire protection.
In some cases insurance companies prescribe a certain level of fire protection, otherwise the rates will increase dramatically. This must be agreed individually with your insurance company.
If a sprinkler system is required on the shelf, it must be decided how many shelf levels must be sprinkled with how many sprinkler heads. Then the piping and the position of the sprinkler heads must be determined. The pipes and the heads must be in the shadow of the shelf frames, otherwise additional space and in the shelf compartment would be required.


Installation site / earthquake zone:

Please check and inform us about the earthquake zone to be considered. The earthquake zone is important for the design of the shelf structure, which has a significant influence on the price. The customer is obliged to inform Systraplan about the earthquake zone as well as the ground class of the later installation site. If we do not receive any information, no earthquake zone will be taken as a basis for the price calculation.

Details about energy recovery

An increasingly important argument in favour of purchasing a system from Systraplan. Industrial electricity prices have rocketed over the past few years. According to the calculations of the Essen branch of the German Association of Industrial Energy Consumers (VIK), industrial electricity prices have virtually gone through the roof, with an increase of 35%. Systraplan tackled this subject at a very early stage and has been relying on the proven energy recovery technology for years.



Details about warehouse management

SYSTRAPLANs' storage and control program can be operated under the Microsoft operating system Windows. This guarantees that today's and tomorrows requirements will be met also in future in respect of system design, flexibility and links to standard systems and standard software.


High bay storage systems
We are developing solutions today for your future needs
Let us know your individual requirements.
We will work out a concept tailored to your needs