QUALITY & ENVIRONMENT
Our quality managment ensures a high degree of competence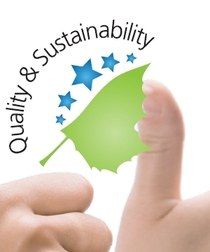 SYSTRAPLAN therefore puts great emphasis on thorough in-house training. In a fully equipped apprentice training shop apprentices are prepared for their later occupation.
Careful separation and recirculation of recyclings help to save resources and relieve the environment. Reusable packaging is our contribution to waste elimination.
We at SYSTRAPLAN GmbH & Co. KG are committed to avoiding all negative influences on our environment and its inhabitants or to reducing those negative influences wherever possible – to the full and utter satisfaction of our customers and partners.
A quality management system to DIN EN 9001 ff. ensures the high quality of our producs. Because we believe this is what we owe you..