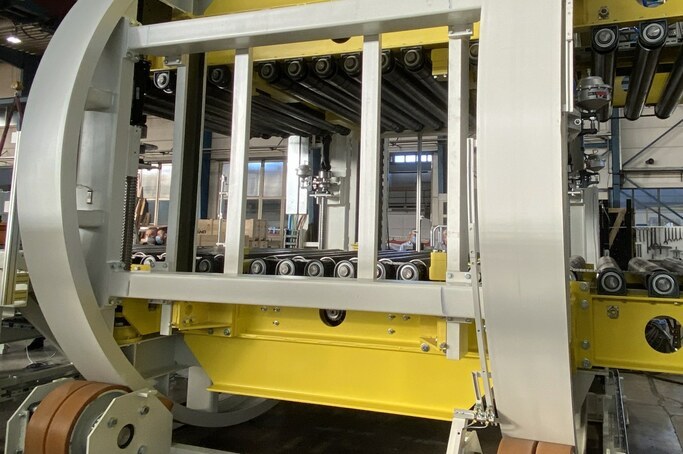 05.November 2021
SKODA stack turning for 12t
The new turner for sheet metal can be used to turn a wide variety of sheet packs or stacks of sheet metal, but also other materials with extreme and high weights, as in our example with up to 12t. Together with our customers, our team of specialists develops and implements material flow and storage technology solutions that are precisely adapted to the requirements of your production.
From the idea to the development of the solution, to the implementation, with us everything comes from a single source.
State-of-the-art material flow and warehouse technology concepts for the timber trade and furniture industry, building materials, plastics, and metal processing industry as well as for the granite and rubber processing industry (tire sector) are a guarantee for optimal material flow control and warehouse technology.
If you have any questions about SYSTRAPLAN's pile turners or plate turners, feel free to write us and make an appointment with us directly.