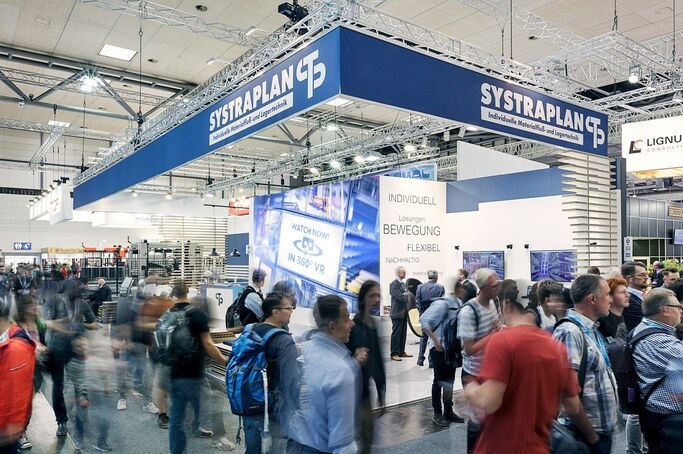 04.May 2023
Individual material flow and storage technology - New booth at LIGNA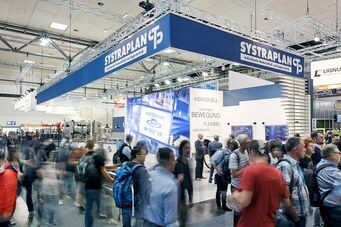 Application examples from different areas will be presented at the fair, such as high-bay or area storage systems as picking systems for automatic picking of boards. Entire stacks are stored, and individual panels are separated fully automatically directly in the warehouse.
Material flow optimization - we find the right solution
With the increasing number of variants and simultaneous order-related piece number 1 production, the optimization of material flows in production is the pivotal point to be able to use processing machines even more efficiently. SYSTRAPLAN sorting and storage systems can make the decisive difference here.
Individual customer-specific solutions
In hall 12; stand F67, our experienced team of experts is waiting for you. We will be happy to listen to your requirements and work out a customized, individual solution for you.
Will we see you at LIGNA? We will be happy to send you a free admission ticket. We are already looking forward to your visit!
painting captures the enchanting beauty of a mystical forest. The forest is dense with tall, slender trees that form a canopy over the forest floor. The ground is covered with a layer of moss and a few scattered wildflowers. In the distance, a faint light can be seen, perhaps leading to an otherworldly realm. The motif of this painting is the mysterious and alluring power of nature, inviting the viewer to get lost in the magic of the forest.