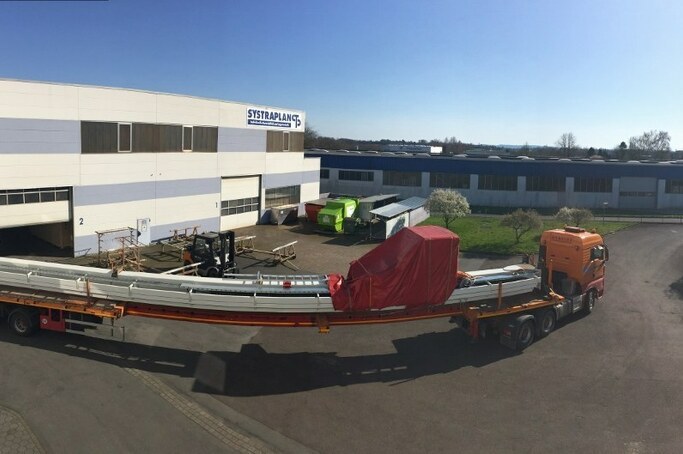 07.April 2020
Rack serve carriers leave the production hall
The side part to be seen here, when leaving the company premises, gives only a small impression of the dimensions of the overall project. In total, approx. 100t of steel were used for the two 24m high storage and retrieval machines and thus the largest vehicles.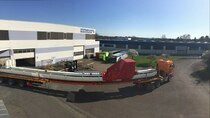 The large side part alone with drives, cable drum, etc. weighs about 16t. On site at our end customer, this element must then be brought to its final position vertically through a roof opening in the hall roof with the help of appropriate lifting equipment.
Both cranes combine, as is so often the case with SYSTRAPLAN systems, the single panel transport with the stack transport in only one system. This means that individual boards as well as entire stacks / orders can be handled effortlessly with the storage and retrieval machines.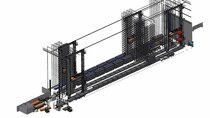 Within the next weeks and months, the two rack serve carriers and the other conveyor technology will be installed. The commissioning will then start immediately afterwards, so that the system will be ready for operation for the customer from summer.
We will report on the further course of the project again in due course.