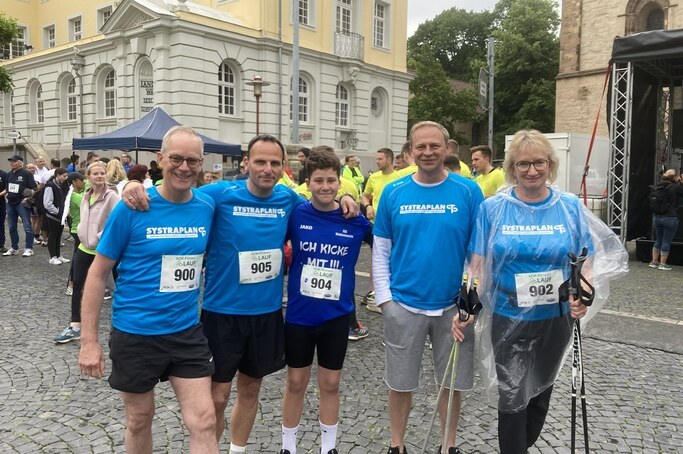 15.June 2022
Starting signal for the 6th AOK company run in Herford - We were there!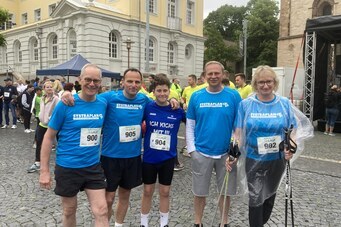 After the 2 years in which the AOK company run could not take place, the interest and participation was naturally accordingly large. A total of 1100 starters took part at the town hall square in Herford.
Despite the limited space on the town hall square due to reconstruction measures and a short rainfall, the event could be held successfully and without breaking the good mood. The approximately 5 km long route led once in a circle through the city center of Herford back to the town hall square, where afterwards the winners were announced and celebrated.
All in all, the run is not about winning alone but mainly about fun and fitness in general. If you are still interested in the rankings, you can find them on the
website of the Herford AOK company run
.