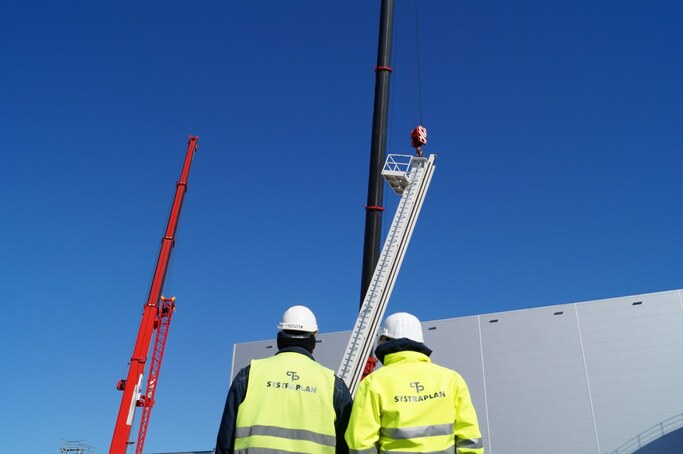 09.November 2023
Optimum production, less waste and perfect storage - advantages of SYSTRAPLAN storage solutions
Good storage is half the battle of production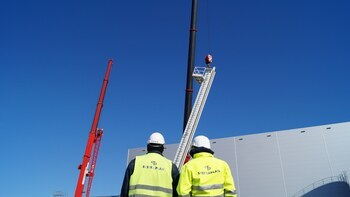 A structured and efficient storage process is the backbone of any manufacturing company. The effects of poorly thought-out storage are manifold and range from increased production costs and extended production times to increased waste.
It is essential that materials are available in the right place at the right time to counteract such effects. This not only minimizes waste, but also ensures highest quality and consistency of the final product.
Here we come in with our holistic approach.
Advantages of SYSTRAPLAN storage solutions

From the first idea to careful development and final implementation - everything comes from a single source. We present state-of-the-art material flow and storage technology concepts that benefit sectors such as the timber trade, the furniture industry, the tire industry, and many other branches of industry.
Through continuous material flow optimization, SYSTRAPLAN guarantees to always find the right solution for individual requirements. The focus is always on ensuring optimum production processes.
SYSTRAPLAN's top solutions offer various advantages:
Quality
Every storage solution benefits from SYSTRAPLAN's decades of experience and innovative strength. Diverse concepts and ideas repeatedly distinguish our solutions as pioneering in various areas.
Price
Our storage solutions are customized directly to you, which is why they are also affordable for small companies. The Volkslager consistently follows the concept of offering cost-effective high-bay warehouses for everyone without compromising on quality, functionality, and durability. Our solutions are characterized by their longevity, which is why, in combination with their efficiency, they ensure that investments in SYSTRAPLAN technologies quickly pay for themselves.
Adaptivity/adaptability
Every company is unique. Our systems adapt flexibly to your requirements and can also be designed in such a way that they can be easily expanded later.
Communication
The direct line to the customer is the focus to always develop and implement the best solutions. Training is part of our products, and we are also happy to accompany you through the entire production start-up.
Extended service
To avoid unnecessary and expensive repairs, we are happy to support you with regular maintenance of your systems. Regular maintenance of your systems is a preventative measure and ensures a long service life. This requires flexibility and speed. SYSTRAPLAN offers competent and reliable services for both preventive machine maintenance and short-term machine repairs.
Practical examples of optimized storage solutions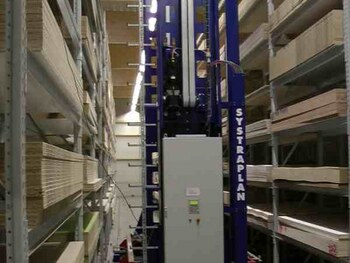 The benefits of optimized storage are unmistakable in practice. For ERWIN KRÜGER Holzhandel, a company located in Berlin, significant advantages have arisen since the installation of the
VOLKSLAGER
.
The reduction in staff workload is noticeable, while the seamless control of the flow of goods and ultimately a reduction in the number of complaints about goods from the SYSTRAPLAN warehouse to almost zero speak for themselves.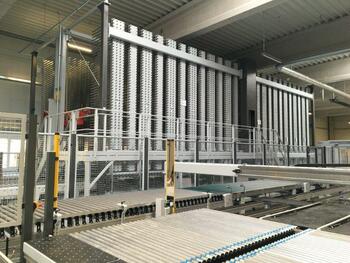 The
compact sorting storage system
for furniture parts from Horatec GmbH in Hövelhof has led to a significant increase in production. With the help of the compact sorting storage system, the workpieces are buffered between the individual processing steps and are made available in a new optimized sequence for the next processing step "just-in-time".
This not only makes it possible to optimize the production process in the manufacture of furniture parts, but also opens up completely new possibilities that lead to efficient production.
SYSTRAPLAN as ideal partner
When it comes to warehouse solutions and production logistics, the name SYSTRAPLAN is a guarantee for optimum material flow control and warehouse technology. With a team of over sixty experts who always follow the latest technologies and methods, we create solutions that are precisely tailored to your needs. We support you from the first idea to the final implementation, combining proven approaches with innovative thinking.
SYSTRAPLAN has proven itself as a competent partner in this field and offers solutions that can go far beyond standard approaches if required.
Contact us
and find out how we can revolutionize your production and warehouse processes.